Smut Peddling Sam backstage at The Strafish Room/ Sept.2000
At The Stonehouse Pub before the Starfish Room Show.

Jeremy at The Dogwood Pavilion in Coquitlam./Oct.2000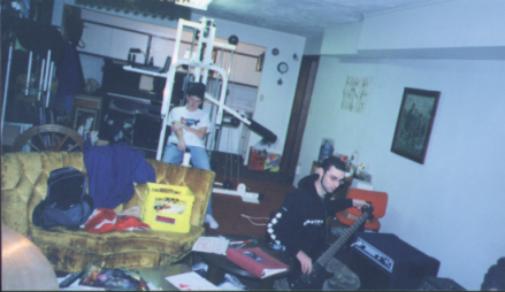 Pauls Basement. Russ foreground, Jeremy background.
Paul on Guitar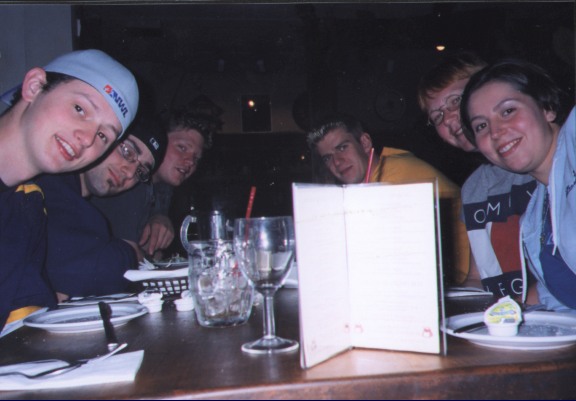 At Brother's Restaurant in Gastown before a show at The Columbia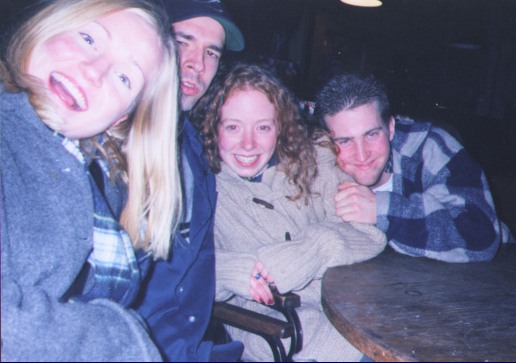 Alex, Jon, Rachel and Mike at The Cobalt/Dec.13 2000
Jeremy singing at The Java Joint/Dec.16 2000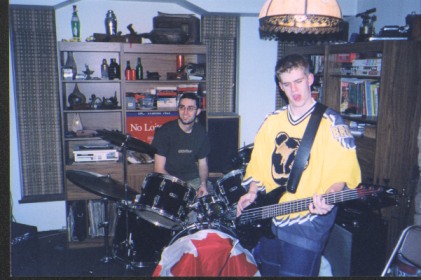 Hey Bob, You don't play bass!
Russ on Bass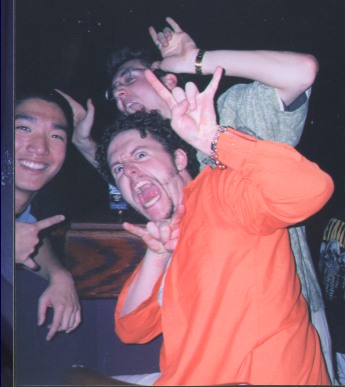 Ted, Drew and Josh at The Starfish Room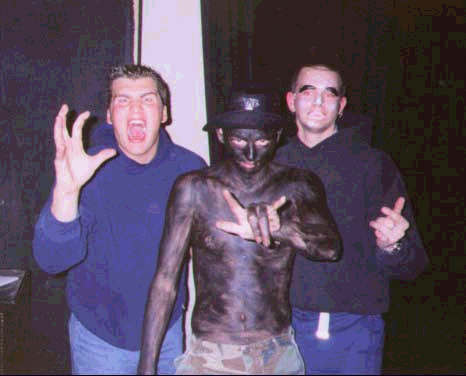 Chris, Jeremy and Colin in Coquitlam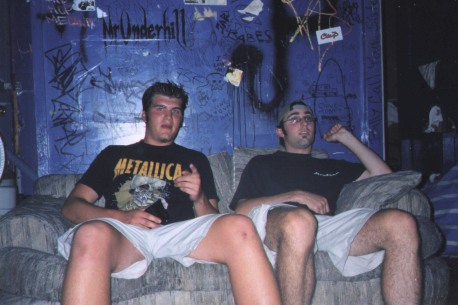 Chris and Russ at The Starfish Room